Austin home buyers need to know the rules of engagement if they are to be successful in the continuing sellers' market. Housing inventory in our area is around a third of what it would be in a balanced market.
There has been an increase in single-family home sales according to Austin-Round Rock Metropolitan Statistical Area this past April.
Home sales for single-family has increased 12.5 percent this April 2016 where there are about 3,863 home sales in the Central Texas region. About 80 percent of them were sold outside of Austin City limits. According to five-county MSA, single-family home sales rose for about 5.1 percent year-over-year to around 2,600 home sales with the same time frame.
Hays County this year has the largest annual gain with single-family home sales which is at 17.8 percent. This percentage has a total of 338 homes. However, Williamson County was the only county to experience a decline in home sales this April 2016, dropping 5.1 percent from last year with 816 home sales.
According to Mark Sprague, State Director of Information Capital for Independence Title, Hays county is one of Austin's few surrounding areas where entry-level homes are priced below $200,000. This price point is said to be in high demand. However, in Williamson County, the highest demand for homes are the ones priced around $200,000 to $400,000 but there is no sufficient housing available particularly in Round Rock and Pflugerville.
Single-family home sales for the city of Austin held steady at 829 home sales which is a 1.7 percent increase from April of 2015. This is nearly equivalent to the volume of home sales in all of Williamson County in April 2016.
The rate of developing home costs slowed in Williamson County in April 2016, with the median cost for single-family homes expanding just two percent year-over-year to $255,000 and the middle cost in Travis County expanded 7.8 percent from April 2015 to $339,500, while median cost inside the City of Austin bounced 10.6 percent during the same time span to $359,450.
According to Aaron Farmer, 2016 President of the Austin Board of REALTORS, the housing affordability includes not only a price but the homeowner's capability to continue to afford the home as their property values rise from year to year. He also said that the Austin Board of REALTORS encourages homeowners to learn how their home is being appraised and all its property tax exemptions they might qualify for. A Central Texas REALTOR can give aid to homeowners contest their assessments by identifying the comparable properties and to gather the necessary background information for formulating an appeal.
The statistics below show an accurate picture of how the City of Austin housing market stands. The following statistics are for single-family homes compared year-over-year.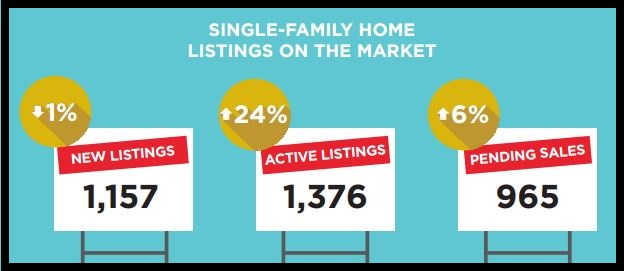 You need to be a well informed buyer to thrive in this environment. If you want to find out our method for fully engaging in the market, call us on 512 215 4785 or get in touch with one of our Austin real estate team.