Texas Housing Market
We all know that Texas is the second largest state in the United States by both area and population. No question, there's a lot of real estate deals going on in this state.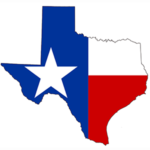 Here are some amazing Texas real estate facts that we think you might find interesting:
The largest home in Texas has an area of 50,000 square feet called Crespi-Hicks located in Dallas. This home is currently listed for $153 million. We'd also like to mention that the average size of homes in Texas is around 1,700 square feet.
On the other hand, the smallest home in Texas could be just one designed by a company called Tiny Texas with units measuring 448 square feet.
King Ranch is the largest ranch in Texas which was founded in 1853 with 825,000 acres in Southern Texas.
Based on the latest census data,  6 of the 15 fastest growing cities in America are in Texas. Those cities include Georgetown, New Braunfels, Frisco, Pearland, Austin and Pflugerville.
In addition to that, we would like to share to you the data we have here for the Texas housing market which is provided by the Data Relevance Project, a partnership among local Realtor associations and their MLSs, the Real Estate Center at Texas A&M University, and the Texas Association or Realtors.
This report shows quarterly real estate sales data from a statewide perspective and for 25 metropolitan statistical areas all throughout the state of Texas.
You will see in this report that the Texas housing market has been really well. The Texas home sales and prices had strong gains in the second quarter of 2016. There are over 91,400 homes sold statewide in the past quarter which is a 4.4 percent increase from the same period last year and the highest volume of Texas home sales ever.
Kindly see the full Texas Housing Market report here.
This is the scheduled release by the Texas Association of Realtors for the second quarter of 2016.
The Texas Association of Realtors has more than 100,000 members. This is a professional membership organization which represents all aspects of real estate in the state of Texas. They advocate on behalf of Texas Realtors and private-property owners to keep homeownership affordable, protect private-property rights and promote public policies that benefit homeowners.
If you're interested living in Texas, see homes for sale in Austin Texas.